A Cup of Tea
When the world is all at odds
And the mind is all at sea
Then cease the useless tedium
There is magic in its' fragrance,
There is solace in its' taste;
And then laden moments vanish
And the world becomes a lovely thing!
There's beauty as you'll see;
All because you briefly stopped
(J. Jonker, Amsterdam, c.1670)
Are you enjoying this mild winter?
inside your little cottage?
seedsnatcher.com
Maybe you are scanning cook books...
Dreaming about cakes and petifores
Maybe you're just bored and
need to visit with a friend....
rootie.com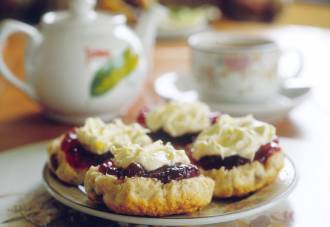 dianasdesserts.com
A cucumber sandwich would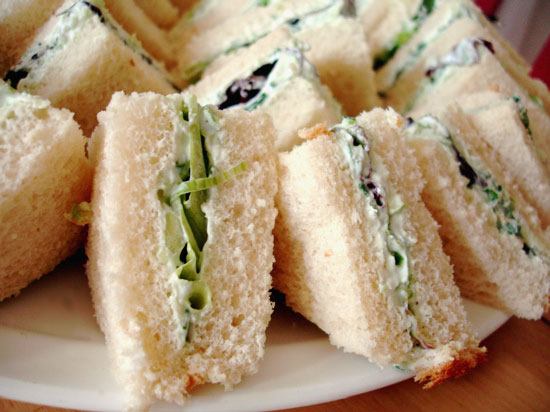 ifood.tv